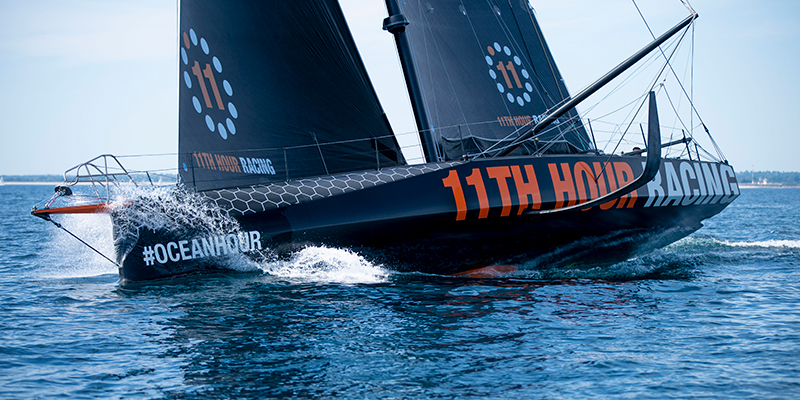 World Sailing Trust partners with The Ocean Race
Header image photo credit: Amory Ross / 11th Hour Racing
As a supporter of World Sailing Trust and sponsor of The Ocean Race, we're excited to share a new partnership formed by the two groups to develop new resources to educate young sailors on sustainability and how to protect the marine environment. The article below points to several resources that will be created for youth sailors, as well as ways that sailing clubs and organizations can test the first draft of the training programs in English later this year.
The World Sailing Trust, the charitable arm of World Sailing, the world governing body of the sport, is pleased to announce a partnership with The Ocean Race.
The Trust and The Ocean Race will develop new resources to educate young sailors on sustainability, enabling them to learn how to protect the marine environment while they sail.
As the future of the sailing community, young sailors have a significant role to play in ensuring that the waters they sail on are healthy and that sustainable practices and innovations are integrated in training and racing events.
To support this, the six resources to be created will be tailored for children aged 6-12 years old and include:
Boats, races and events in sailing

Navigating to protect wildlife and biodiversity

Waste

Oil and fuel

Cleaning and maintenance, including avoiding the spread of invasive species

Resource efficiency and climate change
These topics will build on The Ocean Race's resources on plastics that were developed for the last edition of the race and will build a holistic programme of educational material for clubs and instructors to integrate into sail training.
Each topic will include pieces such as worksheets, student booklets and teacher/trainer activity guides.
Resources will be published later this year in English, and then will be made available in a further seven languages: Spanish, French, Chinese, Japanese, Portuguese, Arabic and Swedish.
Funded by 11th Hour Racing in a partnership that was announced earlier this year, the resources will be available to download online for free for the global sailing community to use. Furthermore, World Sailing stakeholders and World Sailing Trust partners will be able to co-brand the resources for their own use to ensure a greater distribution network for the critical education.
We would love Sailing clubs and training centres to test out the first English draft of these resources into their training programme programmes in October/November this year. If your organisation would be interested please contact World Sailing Trust Head of Fundraising, Hannah Hoare (Hannah.Hoare@worldsailingtrust.org).
To read more, visit www.WorldSailingTrust.org.