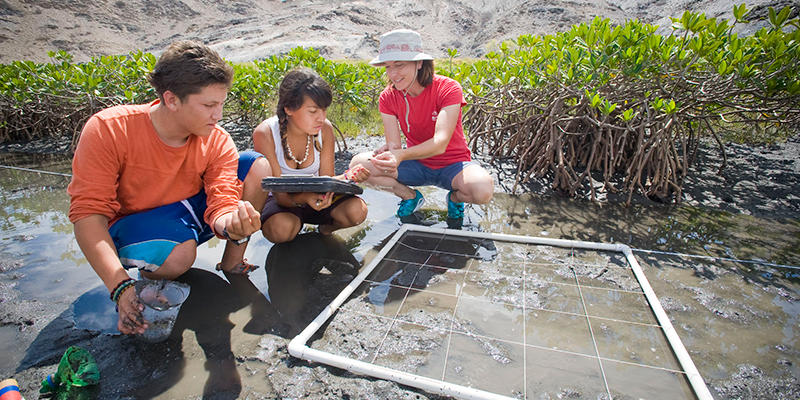 11th Hour Racing Awards 12 New Grants to Address Environmental Challenges of Coastal Communities Around World
Continuing its work with coastal communities around the world to restore ocean health, 11th Hour Racing announced today a dozen new global grants to organizations that are addressing sea-level rise, habitat loss, science education for underserved students and plastics pollution.
11th Hour Racing awarded $473K in grants, funded by The Schmidt Family Foundation, to projects in Argentina, France, Kenya, the U.K. and the U.S. This latest round of grants brings the total of new grants for 2019 to $1.7 million. The funding will support the work of these organizations to advance the following four areas that serve as catalysts to improve ocean health: 
Reducing plastic pollution

Advancing clean technologies and best Practices

Tackling water quality and climate change through ecosystem restoration

Fostering ocean literacy and stewardship
Grants were awarded to the following organizations:

Reducing plastic pollution / Advancing clean technologies and best practices
Clean Water Fund

(Providence, R.I., U.S.) will partner with restaurants in Rhode Island to replace single-use plastic with sustainable alternatives.

The Final Straw Solent

(Hampshire, U.K.) will engage 700 local businesses and organizations in its efforts to reduce plastic pollution and promote sustainability. 

Unplastify

(Buenos Aires, Argentina) will challenge youth from 15 sailing centers in the country to design an action plan for eliminating single-use plastics from their facilities.
Tackling water quality and climate change through ecosystem restoration
Save The Bay

(Providence, R.I., U.S.) will expand its Narragansett Bay pollution prevention education and enlarge its salt marsh adaptation initiatives throughout the state.

Seacology

(

Berkeley, Calif.

, U.S.) will collaborate with residents of Giriama (Robinson) Island, Kenya to replant and protect 200 acres of mangroves while providing the community with access to clean water.
Fostering ocean literacy and stewardship
Baltimore County Sailing Center

(Baltimore, Md., U.S.)

will educate 50 children from two homeless shelters in Baltimore in STEM education through on-the-water activities.

Community Boating Center

(Providence, R.I., U.S.) will offer

week-long STEM education for students from Providence Public Schools.

Courageous Sailing

(Boston, Mass., U.S.)

will provide on-water STEM education focused on marine debris, waste management, composting, climate change and endangered species. 

EXPLORE

(Concarneau, France) will develop 12 hands-on educational toolkits for students ages 6 to 23.

Hudson River Community Sailing

(New York, N.Y., U.S.) will provide hands-on STEM and sailing education to middle school students from underserved schools in New York City.

Muséum National d'Histoire Naturelle, Station Marine de Concarneau

(Concarneau, France) will expand its public marine education offerings at the Marinarium and nearby beaches.

Ocean Discovery Institute

(San Diego, Calif., U.S.) will engage 120 students from low-income middle and high schools in first-hand research, mentoring and weekly academic support.
"These grantees represent a varied scope of projects and locations, allowing us to support and foster ocean conservation in diverse communities," said Michelle Carnevale, 11th Hour Racing's Grant Program Director. "While each grant has a unique scope, the overall themes are integrated to advance systemic change — empowering individuals to take action on the climate crisis and to restore their coastlines, enabling students to learn science through hands-on education in the natural environment, and reducing plastic pollution by stopping it at the source through clean technologies and proven best practices."

The first deadline to submit an application for a 2020 grant from 11th Hour Racing is Jan. 31, 2020. Click here to learn more about 11th Hour Racing's grantmaking strategy.
Combining sport and philanthropy, 11th Hour Racing works to mobilize sailing, maritime and coastal communities to create systemic change and restore ocean health. Driven by a philosophy of "think global, act local," the organization connects international sailing team sponsorships with global events and utilizes these large platforms to spotlight grant projects led by community organizations.
Header image credit: Ocean Discovery Institute